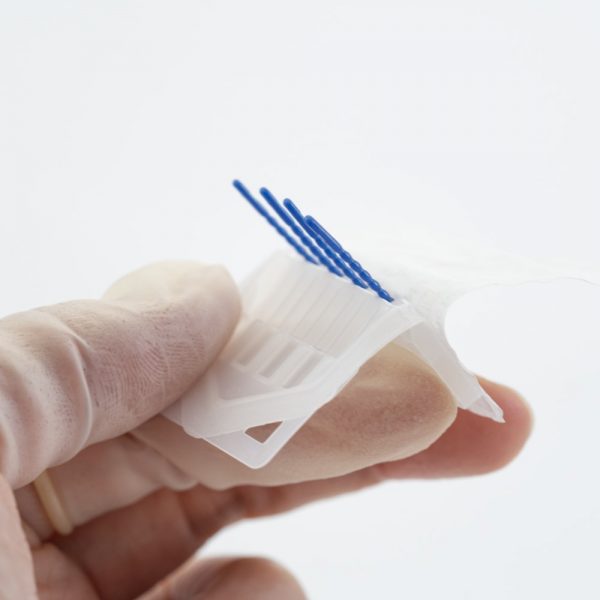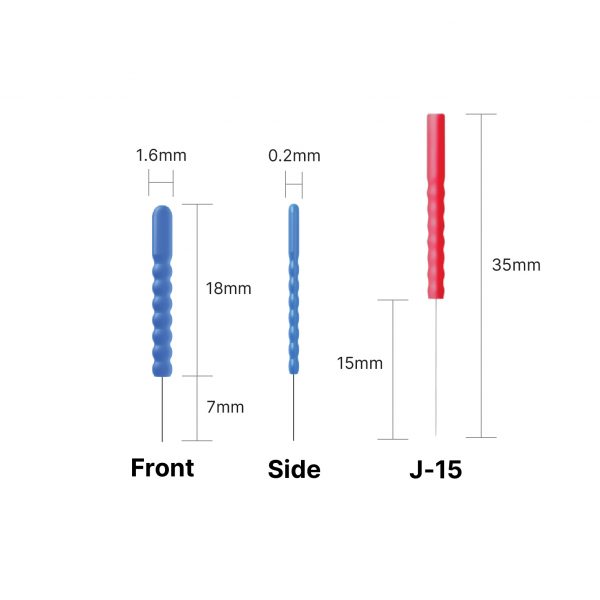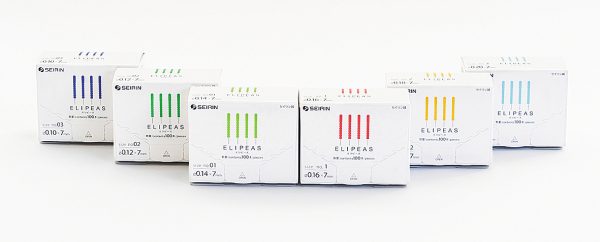 SEIRIN ELIPEAS ACUPUNCTURE NEEDLE
100/BOX
Introducing SEIRIN Elipeas! Shortest needle SEIRIN ever made!
The SEIRIN Elipeas Acupuncture Needle is a revolutionary needle designed for auricular, facial, scalp, hand, and scar treatment acupuncture. The first of its kind, created with an entirely new 7mm length needle, allowing for easy insertion in site locations that are difficult to treat, specifically lateral and superficial points. The non-silicone tip is made from the highest quality surgical stainless steel, for smooth, safe insertion you can only expect from SEIRIN.
Featuring a cutting-edge comfort grip plastic handle measuring 18mm in length with a flat 1.6mm width, this innovative new design flexes for manipulation to those hard-to-treat locations. Each handle is color-coded for easy gauge identification and no guide tube allows for more accurate free-hand insertion.
The 100% recyclable blister pack contains 4 needles. The package can be used as either a standing or portable dispenser that can rest on a treatment tray or other surface, keeping the needles sterile, easily accessible during treatments, and the hands-free design reduces treatment time. Available in boxes of 100 needles.
7mm length
18mm length with a flat 1.6mm width handle
Non-silicone tip, plastic flex grip
Color-coded for easy gauge identification
No guide tube allows for more accurate free-hand insertion
Blister pack contains 4 needles
Lightened about 52% compared to J15 needles
Discount Pricing
Quantity
Price
1 - 9 boxes

$20.50

/box
10+ boxes

$19.50

/box
20+ boxes

$18.75

/box
Order Here